This coming week, I'll be one of the new attendees to Lost Type's annual field trip. This year's location is Chicago, where we'll letter, talk typography, work on type design, and plan future projects. (Also, I haven't told them yet, but there will probably be some CSS, JavaScript, and git in there too. I can't help it.)
Over the past year, I've been working on Lost Type's type tester, which dynamically highlights fonts' advanced typographic features: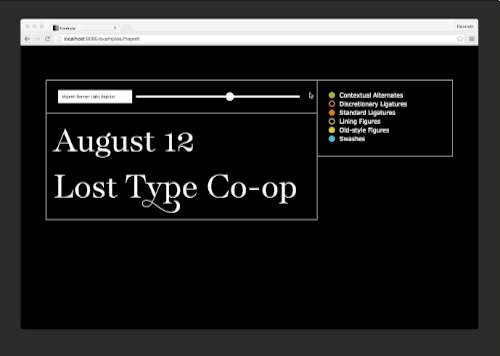 I've also been developing the new Lost Type blog (which is ongoing, but you can already see what they gotabout up to last year in Amsterdam). I'll be talking about my projects with Lost Type with the rest of the team, for an event with AIGA Chicago. If you're in the area, tickets are only $5.
Onto TypeCon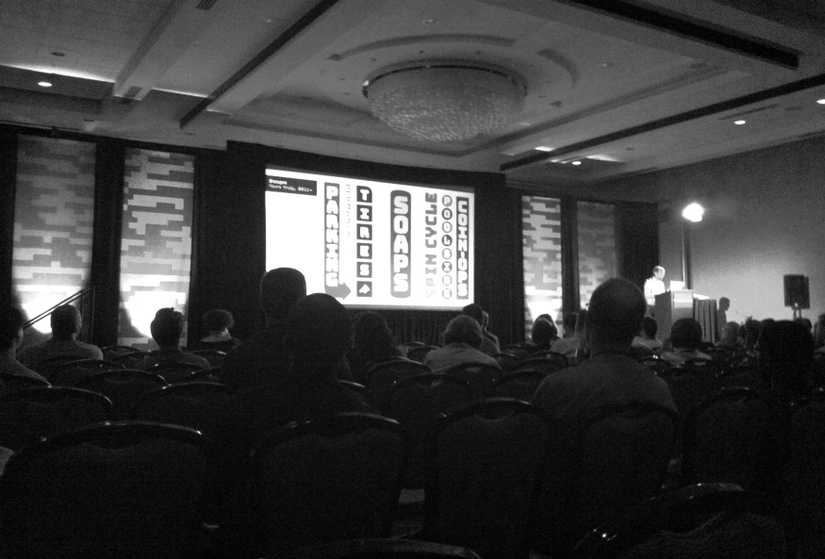 Afterwards, Riley and I will be continuing along to TypeCon, where we hope to meet up with some more Lost Type contributors.
I spoke at TypeCon 2014 about efficient web type (and was also named the first presenter to pray on-stage), but this year I'm looking forward to being able to properly enjoy everyone else's presentations.
Sign up for my web typography newsletter below, or follow me on Twitter for some typographic trip updates!